2346 Mascoutah Avenue, Belleville IL

jojoonthego2@aol.com

618-540-9371


Welcome to JoJo on the Go Fitness!

The purpose of JoJo on the Go Fitness is to help motivate and encourage individuals to look and feel their best, but most importantly to feel STRONG and Beautiful. JoJo on the Go Fitness strives to empower and motivate through health, fitness, and overall wellness. We host a variety of classes open to the public.  We also customize and conduct private group classes upon request.  Serving the St. Louis Metropolitan area including St. Louis, MO; Belleville, IL; Freeburg, IL; Mascoutah, IL; O'Fallon, IL; and Fairview Heights, IL.

For more information please: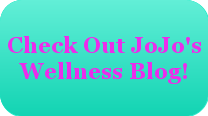 Located Inside the Belleville Family Sportsplex!!!


We are happy that you have decided to make a positive decision, by beginning your fitness/wellness journey with JoJo on the Go Fitness!! We have everything you need!! We offer the best Group Fitness classes in the St. Louis Metropolitan area!!  For our full schedule and pricing, please click on the "Class Schedule & Events" tab.  We also offer Personal Training sessions and Wellness Coaching sessions.  These are customized packages and luxury services.  If you wish to schedule an appointment for Personal Training and/or Wellness Coaching, please contact us! 

Last but not least, JoJo on the Go Fitness is not only known its amazing fitness programs and staff, but also for its energy, atmosphere, and its chic boutique-like feel.  We have 4,500 square feet of beautiful, spacious rooms available for room rentals and birthday parties! Please click on the "Birthdays and Room Rentals" tab for more info!

Click the link below to sign up for the December 9th 

Stiletto Sculpt Chair Dance Class!​