2346 Mascoutah Avenue, Belleville IL

fitness@jojo-onthego.com

618-233-2700  


Helping Individuals Achieve Their Fitness Goals!

Welcome to JoJo on the Go Fitness!

The purpose of JoJo on the Go Fitness is to help motivate and encourage individuals to look and feel their best, but most importantly to feel STRONG and Beautiful. JoJo on the Go Fitness strives to empower and motivate through health, fitness, and overall wellness. We host a variety of classes open to the public.  We also customize and conduct private group classes upon request.  Serving the St. Louis Metropolitan area including St. Louis, MO; Belleville, IL; Freeburg, IL; Mascoutah, IL; O'Fallon, IL; and Fairview Heights, IL.

For more information please: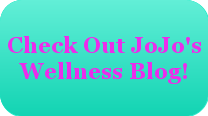 **Schedule Update**

 December 5, 2013

 Due to Inclement Weather, the studio is closed for the rest of the day!!

 There will be NO classes tonight!!! The safety of our clients and instructors is invaluable!! Please stay safe and warm on this gloomy day!